South Salem Mission Statement

We are Falcons, watch us SOAR!
Safety First
Offer Kindness
Act Responsibly
Respect Yourself and Others
Trending Now at South Salem
The Mobile Dental Clinic has been rescheduled for Monday, May 8th.
Mobile Dental Clinic Coming
to South Salem
Dear Falcon Families,
We are happy to announce that the Smile Virginia program is bringing a mobile dental clinic to South Salem on Friday, May 5th. The clinic will give access to dental care from licensed professionals during the school day that includes a complete dental exam, x-rays, a cleaning, and in some cases restorative care such as fillings.
The clinic is open to students insured by Medicaid or private insurance, and a reduced rate is offered for students who are uninsured. A handout with information about the clinic and a registration form will be sent home to all students at school sometime after Spring Break. Additionally, families may access information and registration by following this link www.MySchoolDentist.com. Please note, online registration is encouraged.
If you have additional questions, please contact our school nurse at 540-387-2478 or abryant@salem.k12.va.us.
Thank you,
Laura M. James, Principal
South Salem Book Fair!
Family Night - Tuesday,
March 7th from 4:45-6:15
Please click here to see the details!
2023 Transportation
Poster Contest
Click on the link below for the details!
Paint Night is tonight at 6:00!
PTA Paint Night, 6 pm in the Falcon Cafe- Doors open at 5:45 pm. Hope to see you there!
5th Grade 3D Winners!
Fifth-graders used a program titled Tinkercad in Computer Science to create 3D designs. A panel of five teachers choose the top two designs in each homeroom to be 3D printed! These are the winners! From left to right: Ty Clarkson, Taurys Turner, Leighton Ashley, Robert Mackay, Olivia Huff, Kessan Hamilton, and Isabel Stachelski. Congratulations!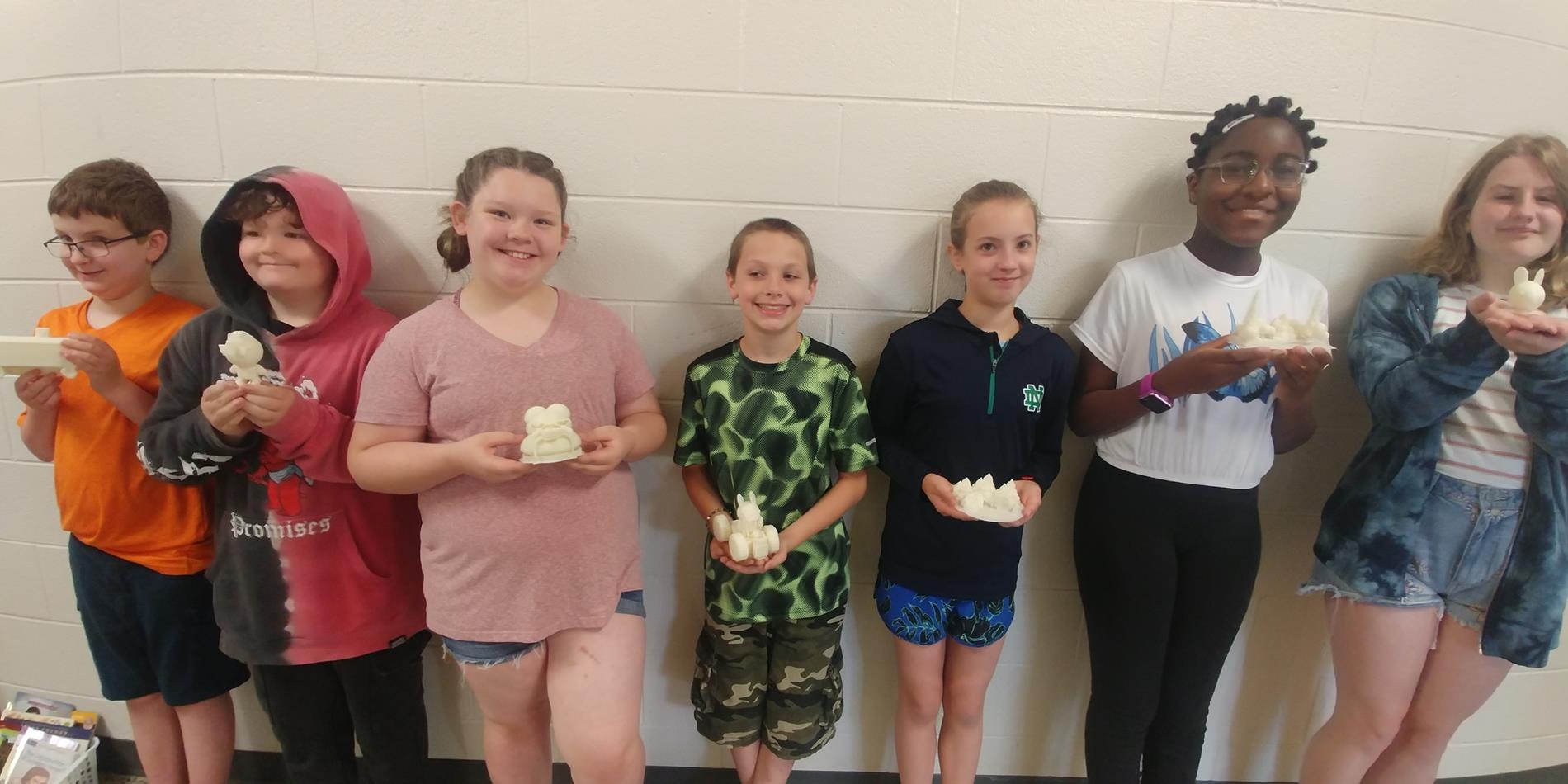 Falcon Families and Friends,
Please join us for the South Salem PTA Carnival Friday, May 13th, from 5-8 pm!
Our Backyard BBQ-themed event is FREE, with the exception of Food Trucks, Bingo, and Silent Auction Baskets!
We'll have backyard-themed games and inflatables.
Come on out for an evening of fun!
SSES PTA
South Salem Elementary School offers learning that will last a lifetime
Kindergarten and New Student Registration:
Parents/guardians can register at the school for the 2021-2022 School Year.