Students can start arriving at 7:20 AM. The school day begins at 7:40 AM and ends at 2:15 PM.
South Salem Mission Statement

We are Falcons, watch us SOAR!
Safety First
Offer Kindness
Act Responsibly
Respect Yourself and Others
Trending Now at South Salem
5th Grade 3D Winners!
Fifth-graders used a program titled Tinkercad in Computer Science to create 3D designs. A panel of five teachers choose the top two designs in each homeroom to be 3D printed! These are the winners! From left to right: Ty Clarkson, Taurys Turner, Leighton Ashley, Robert Mackay, Olivia Huff, Kessan Hamilton, and Isabel Stachelski. Congratulations!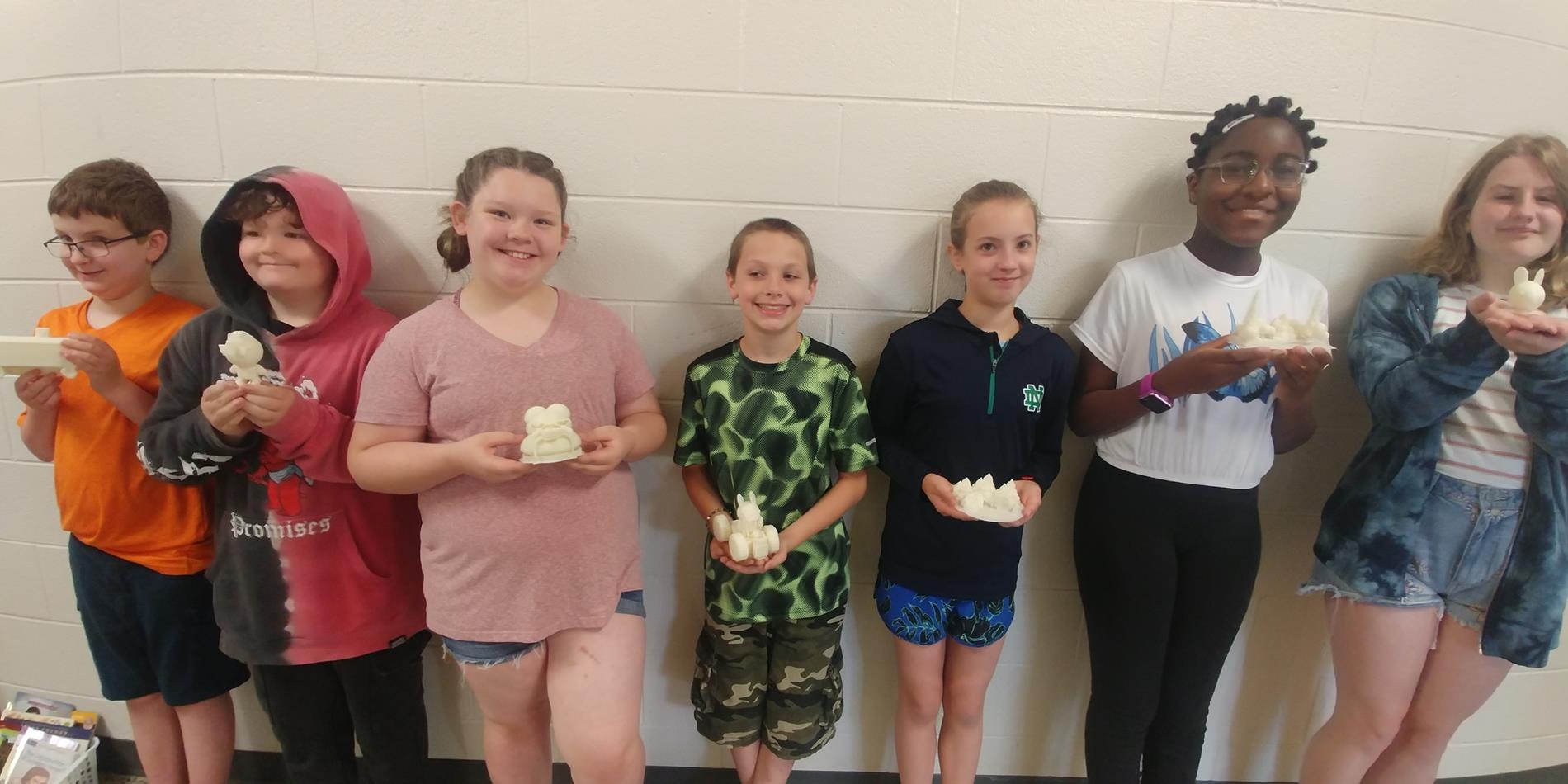 Falcon Families and Friends,
Please join us for the South Salem PTA Carnival Friday, May 13th, from 5-8 pm!
Our Backyard BBQ-themed event is FREE, with the exception of Food Trucks, Bingo, and Silent Auction Baskets!
We'll have backyard-themed games and inflatables.
Come on out for an evening of fun!
SSES PTA
Thursday, August 26:
8:30-9:30 am: 1st - 5th Grade Supply Drop Off & New Student Tours
10:00-11:00 am: Kindergarten Orientation
South Salem Elementary School offers learning that will last a lifetime
Kindergarten and New Student Registration:
Parents/guardians can register at the school for the 2021-2022 School Year.